Come to the Shefford Marketing Agency where we understand sales and marketing for small businesses – local and national
Websites – concept, execution and updates
Blogs – design, set up and creation of regular posts
Design of publicity materials – posters, banners, leaflets
Graphics + images – creation of new material
Text/copy writing – generation of descriptive text for your marketing and advertising needs
Social media – up to date word of mouth recommendation – design and fulfilment of pages and posting of regular content
Newsletters – creation, production and distribution
Providing marketing expertise – we can do the things that small companies just haven't got the time to do, as they are too busy actually servicing customers and the many other things that make up their business. Helping out "behind the scenes", local marketing support from an experienced team who have operated a national marketing agency for the past 30 years.
About Us:
Contact us to discuss your project needs:




Telephone: 07860 218334


Ian Deavin, email Ian


Sue Warne,

email Sue
Shefford-based enabling us to serve the local business community

We are embedded in Shefford and also run a number of local community activities:

Shefford Local – online promotion – Shefford & Local Villages is here to help local people to find out about local events, news and businesses. Shefford & Local Villages serves the people of Shefford and the surrounding villages – from Biggleswade to Flitwick and Hitchin to Bedford.

Shefford Community Festival – established in 2018 the Festival is an excellent opportunity for our community to come together to spread information and stimulate interest in Shefford by means of a co-ordinated program of events over a 9 day period spanning two weekends. We now have a range of community minded sponsors – which helps us to promote community spirit through the program of activities which make up the festival.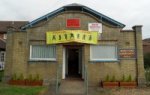 Shefford Tai Chi Festival – bringing balance and health exercises to local people.
Branding: "Shefford Marketing Agency" is a brand of Ian Deavin Marketing Ltd. See here for legals.